customers love diamond mma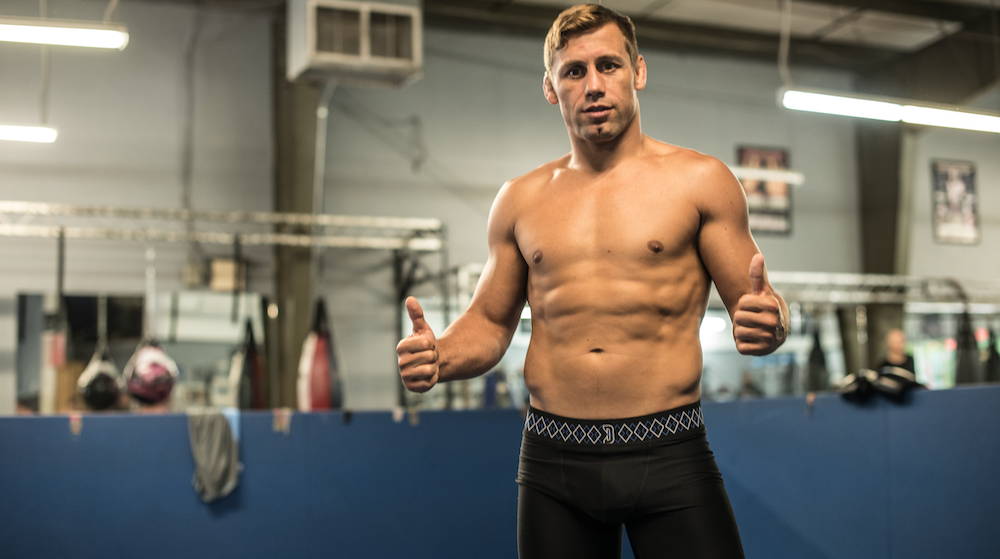 joe rogan talks diamond mma on the joe rogan experience podcast
tim credeur and dustin poirier test the diamond mma cup
evolution muay thai's diamond mma cup system review
joe rogan talks diamond mma with duane ludwig and tj dillashaw
must have mma gear for beginners
mcdojolife's ultimate cup test
sean fagan's diamond mma cup review
fit2box's review of the diamond mma cup
luke cummo's diamond mma system review
arts martial mixed's review of the cup system
what our customers have to say about our...
By far the highest quality and most comfortable jock/cup I've had (and I've tried a couple of the other ones out there). So impressed by the quality of the compression jock shorts I'll probably end up buying some of the compression briefs to replace the generic ones I got on Amazon.
My son plays lacrosse and has tried 4 different compression shorts to hold his cup and none of them worked well.I was watching a video on these on you tube and they were saying how nothing moves with them and they hold the cup in place no matter what.I got him a pair and he loves them!!!!. They hold the cup in place no matter if your standing, running, sliding, rolling on the ground or talking a big hit.4 Other kids on his team now have them and love them, Im sure these will be his go to for baseball this year.
I've tried a couple of couple of compression shorts/jocks for jiu jitsu. The diamond mma compression jock is by far the most secure I have ever used. No pinching and everything stays put where it is supposed to. After 10 minutes I completely forgot I was wearing it.
Unlike the target audience, I don't use these for MMA, but rather for off road motorcycle riding (without cup). Found from experience you want some support down there to prevent saddle chafing, and to keep things tucked out of the way from errant hits. Tried several of the more mainstream brands and most were little more than glorified underwear that offered little to no support, some even seemed to make things worse. Diamonds are awesome. The material is much thicker and stronger, your junk is on lockdown with these on. The material breathes well and dries surprisingly quickly, so there's no sweaty, sticky, chafing "adjustments" needed. Liked the shorts so much I ordered one of the regular 4 strap jocks also, same great support but with a little more "breeze" down there, it's like wearing nothing at all under gym shorts. Both versions fit quite snug and I never found them to slide down or shift, but there is a cord inside the waistband you can cinch down and tie off to really lock it in place if you want. Quality has been great- no loose threads, seams, ect in the several months I've had these now with fairly regular use. Sure these work great for MMA, but really, they're fantastic for any kind of athletic activity. Once you get used to the fit of these, it's hard to wear anything else.
The compression jock shorts are comfortable and to me the best part is that you're getting everything you need in one item… after a minute or so you forget the cup is even there (until it has to do its job).
I used the Diamond compression jock and cup the day I received it. After putting it on the fit was very comfortable. Initially I noticed I was wearing it but very soon forgot I had it on. It was even comfortable when running sprints in our warm ups. During my Krav Maga training I took a couple of shots to the groin. It definitely did the job protecting me. Great product!
Started using the Diamond shorts and cup a couple of days ago. As a Krav Maga practitioner being able to protect the groin area is essential. And with Diamond, that is a reality, while being able to perform all the techniques feeling that the cup is where it should be while providing confort and ability of movement. My congratulations to Diamond for the excellence of their products.
At first glance, I gulped at the price of these Diamond MMA compression shorts and cup. And then, I gulped at the thought of a potential injury by putting money above something priceless. The shorts, and it's unfair to call them just 'shorts', are a v-e-r-y well made technical item, that cleverly holds the cup in an unslippable position. Now let me tell you, unslippable is the key concept here. Imagine a car seat belt slipping at the point of impact. It would be useless. And so it sometimes is the case with poorer quality cup and short systems. This Diamond one has an excellent strap system that prevents what would be world's worst version of 'wardrobe malfunction'. The cup itself is one size (as opposed to small, medium and liar), and neatly puts a force field around your Death Star. Let me tell you, Luke Skyewalker ain't busting through this baby! It's like a rhino's plating. Not that I've touched a rhino. And importantly for me, the product seems to be made by a decent bunch of guys, from a proper old fashioned business. I've got nothing against mass manufacturing, especially considering as I'm typing away on something 'assembled in China' right now. But when it comes to something so specific, so crucial for its intended purpose, I like to know there are other equally concerned humans behind it. Considering I'm in the UK, and these guys aren't, it felt like a family business transaction; totally friendly and real. So far, in real use - and I mean Krav Maga, not gentle MMA (sorry girls, couldn't resist) - it's been amazing. Confidence in getting on with the job is plentiful, and worry, ditched to the kerb. Forget cheap stuff with free shipping, or 'heavy duty' Thai made 'real deal' nonsense. Get this. You, and your future potential children will be glad you did.
I've used it for two days of Muay Thai training. I can't speak for the durability of the compression shorts + cup, but the fit is excellent--I have been able to train, run, kick ect. without any chafing, pinching, or sliding of the cup. Putting it on/removing the compression shorts is far more convenient than a traditional Muay Thai steel cup as well. I would recommend this to anyone who is serious about a sport and is willing to make the initial investment.Update: It has been half a year and this cup still functions as well as it did on day one. I am so impressed with its performance that I am updating my review. I wear this cup throughout the entire Muay Thai practice, including a warmup and jogging, and there is no sliding of the cup, no chafing, no rash, nothing.
This is the 4th cup/compression short system I've used over the last few years and will definitely be the last brand I ever purchase.1st it was the Mcdavid performance cup/short system. This was a good entry level protective cup and was decent for the $20 price tag. After a month or two of use, it was obvious this thing was more uncomfortable than it was worth and didn't really stay where I needed it to be, often shifting from side to side and making me feel like my jewels were in more danger with the cup than without. Probably solid choice for kids baseball or something..2nd I was on to a top name brand, The Shock Doctor. While it did fit slightly more snug than the McDavid cup/short system it would slide around just like the 1st one causing me to loose focus and constantly adjust it, again not good for a sprot like MMA or Jiu Jitsu where you don't have nano seconds to think about things like that.3rd I thought my problems were solved when I bought a JACO Guardian system cup. This thing had a 4 strap velcro system to keep the cup in place along with the nice fitting compression shorts. I thought this was as good as you could get in regards to a cup system for MMA. It performed well for a solid couple of months, then the daily washes and hard use eventually broke down the velcro straps do where they wouldn't stick well and would come undone during training. Once again I was back to adjusting, fixing, worrying it wouldn't stay in place.Lastly, I discovered the Diamond MMA cup system. Not only were the videos impressive of people taking multiple hard blows to the junk without even flinching, but the testimonials and fact that it's used by UFC fighters were enough to convince me it was worth a shot. This thing moves with your body, allows you to take hard accidental or purposeful (if you do more self defense type martial arts) blows. I think it might actually hurt the person that hits it more than it hurts you :) It's resilient, flexible, and the drawstring on the compression shorts allows you to cinch it down tightly on the waste so there's zero movement during performance of all the complex movements that MMA and Jiu Jitsu entails.The product speaks volumes for itself, but the customer support behind the product has proved to be outstanding. When there was an issue with my order the owner himself reached out to make sure I was taken care of.If I'd purchased this before purchasing the other 3 cup systems first, I would have actually paid less money and had a better product to begin with. Buy nice or by twice...or 4X like I did.PS- I do not work for Diamond MMA either nor am I sponsored by them. Just a regular guy who likes to train to kick ass and protect his manhood in the process.
I found that I was not making little adjustments during while training. The lack of movement is outstanding.
Absolutely the best jock strap/cup combo I have ever worn. During a rigorous kickboxing class where our coach was making us kick until we just couldn't any more, this thing did not move out of place once. I have been through countless brands trying to find something that I could tolerate and had not had much luck. I was hesitant to spend the extra money on this but I am so glad I did. I bought the compression shorts with built in jock that included the cup and this to use so that I had options, thinking I would use the one cup for both. Haven't tried the compression shorts but I love this jock!
This is the highest quality strap system I've used. Typically, on a jock the straps use 2 cheap elastic bands to hold the cup in place. With the diamond jock, the bands are much thicker and better quality than on a 'normal' jock, and there are 4 that secure the cup. The cup pocket is made of a high-end material and has a well-placed velcro closure. I already had a quality alloy cup, and this holds it comfortably and securely.Hey, don't put your junk in some junk! Wish I'd paid more and got one of these before buying cheaper products that don't last and don't fit well.
Having a hematoma in your testicles isn't fun. Don't know what a hematoma is? Basically internal bleeding/swelling, and I got that from a blunt force trauma injury a couple years back. I've never been the same unfortunately, but I don't let that get me down. I do MMA (techniques/styles include: Muay Thai, Kickbox, Western Box, Kali, Savate, Wing Chun/JKD) and wrestling (techniques/styles include: Grecco Roman, Sambo, BJJ, Judo). With those styles listed it's fair to say I have almost any base covered and when it comes to protection for my injury, I take it very seriously. My first try was the Diamond MMA compression/jock combo. I found these to slip too easily despite there being a drawstring, the back of the shorts always seemed the fall down more than I would like. Then it was multiple shock doctors which didn't last and then it was the RDX cup which wasn't big enough for my beanbag. I have an average size beanbag so I was surprised, but it just didn't have to right shape and I would poke out the sides. Finally, I decided to go back to the Diamond brand because I was very happy with the cup in the first place, and let me say that this is THE BEST. The cup is comfier than ALL the others, and the stitching is super high quality. Everything about the craftsmanship is fantastic and they have a great policy on returns and replacements. Take it from a guy who needs to take care of his beanbag as priority number one, this is the cup to get, well worth the money. Drawbacks? Only thing I can think of is the cup itself, like the act of wearing one. It does restrict movement to a degree, like getting a full pinch of your legs if you were to go take someone's back, but this is the drawback you take wearing any cup, there's a slight setback in mobility, but overall this cup/jock is perfect.
Real good. I play floor hockey and was looking for something comfortable for doing a lot of running. I was using a shock doctor compression short style cup and holder and this is far and away better. I am still using the shock doctor cup, and it fits in this strap just fine. Sizing was just right. Everything feels very secure and there is little chance of the cup shifting around, which as many know, can make getting hit even worse. Thanks to this, I don't have to worry as much about getting wrecked by an inaccurate slapshot. Haven't had it too long, but I'll update this review if anything goes wrong with the product.
I highly recommend the Diamond cup and strap. I use it for Krav Maga sparring where groin kicks are legal and encouraged. The cup provides far more protection than the ShockDoctor cup that I used to use in sparring. And the strap is sturdier, more durable and more comfortable than the ShockDoctor version as well. It's more expensive, but in my situation, at least, there's no question that it's worth it.
I have used many brands and styles of jock straps / cups, but this is the best I have ever had. It is super comfortable, stays firmly locked in place, and the quality is amazing. The Diamond MMA four-strap supporter is a must have for just about any contact sport. I paired this jock strap with a shockdoctor Titan XL stainless cup and It is like an impenetrable safe for my most valued possessions.
This is, without a doubt, the best cup system around. Perfect for Muay Thai and BJJ, and I guarantee you'll forget you're wearing it during training. The design is so clever and all the materials are quality. The protection is well worth the price and you'll never need to buy another cup again. If you're on the fence like I was and are looking at different cups with all in one designs, steel Thai cups, shock doctors, stop. You no longer have to settle for the best of the worst, this one is actually fantastic. Best system out there.
These compression briefs have become my go to for every gym workout. I purchased two more pairs, they fit great, provide the required compression and you don't even realize you're wearing them. Another great product from Diamond MMA.
Second purchase from Diamond, was on the fence initially because the cost is for sure a little higher than run of the mill athletic underwear. Turns out they are worth the premium because they are premium! Great fit and my first pair has been going on about a year now of Jiu Jitsu wear. No tears or seam issues, still going strong. Initially I had been drying them after washing but (like my rash guards) I learned this isn't ideal for the fabric - hang 'em up! They dry fast anyway.
I rarely rate anything, but these are too good. I can now only wear these while rolling or boxing. The inside underwear keeps it all in check, while the compression short prevents chafing. Very well made, comfortable, and fits great. For price way better than Nike, underarmour brands
These compression shorts with the sport brief inside are ideal for a great workout or biking, etc. Whereas I would recommend the compression shorts with the jockstrap for MMA activities or other heavy workouts/boxing, the ones I bought with the brief are ideal for my everyday 3X week workouts. I feel more secure, safe, and my boys are safe and sound. Super product and I have more than one pair so I always have a clean one.
Impressive design and construction. Comfortable, supportive and wicks sweat well. Very satisfied!
So far I've been impressed with the products from Diamond. These shorts definitely keep everything in place and offer more compression than standard shorts (hence the name), but at the same time very comfortable if you're in them for an extended period of time. Would also recommend Diamond's other products.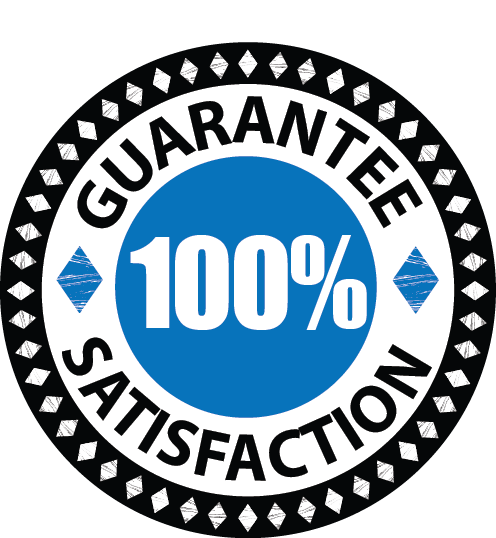 We're confident we design and sell the very best groin protection available at any price, and we want you to share our confidence! That's why we back every sale with a 100% satisfaction guarantee.
If you don't like the product, if it just doesn't work for you, if it doesn't fit, contact us and we'll make it right.