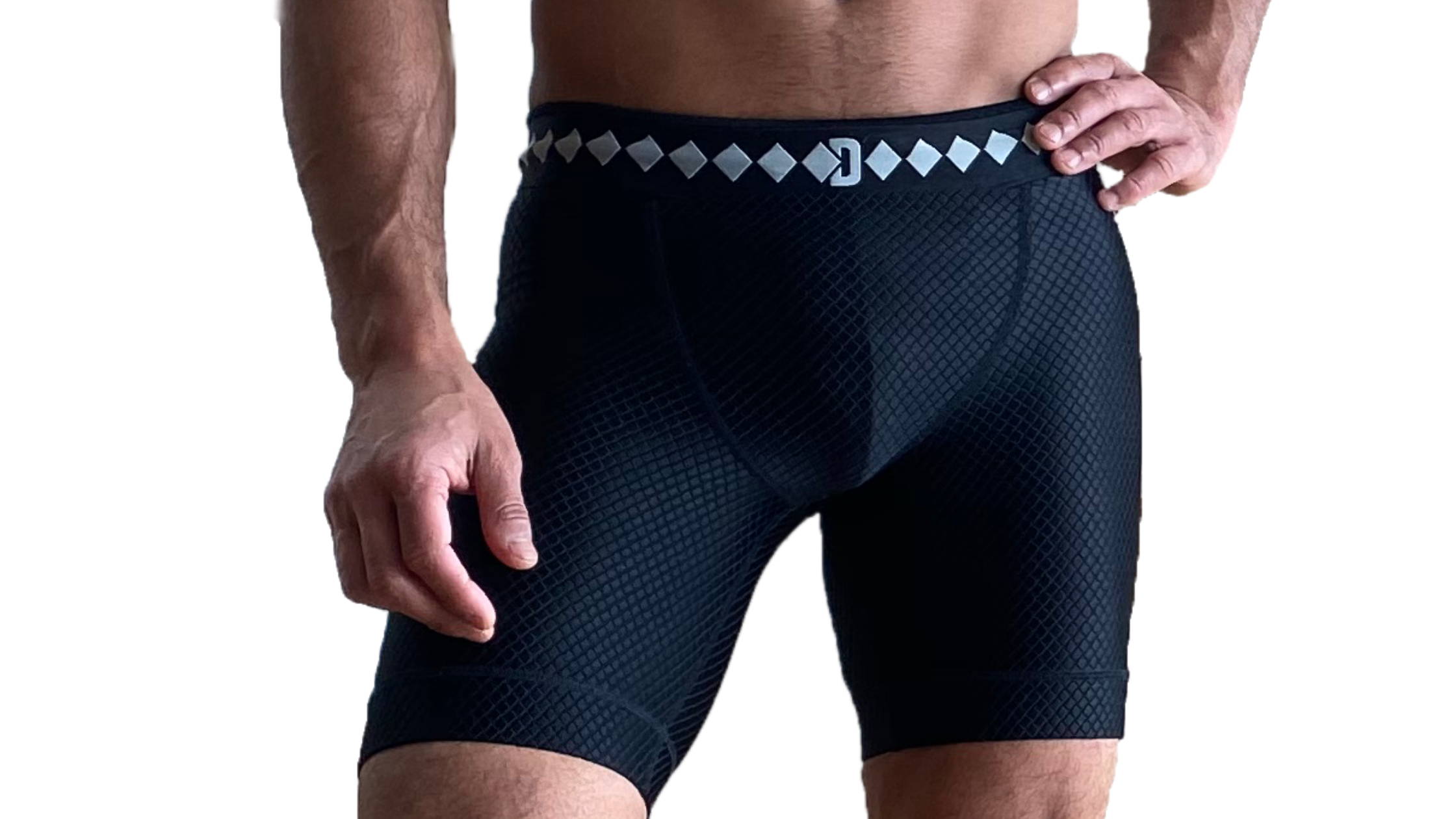 If you are looking to increase your performance and stay in good shape, wearing compression shorts for your training and workouts is a great place to start.
What are Diamond MMA Performance Shorts?
The Diamond MMA Performance Short is designed to provide the absolute best in performance and comfort. Well fitted through the thighs, waist, and butt with a double-layered fabric, while the moisture-wicking material keeps you dry all day long. The performance short is made to be supremely comfortable and provides either a built-in supportive brief or built-in quad strap jock to wear while training or competing.
The Diamond MMA Performance Short is designed to be worn as an outer short – no more annoying layers bunching up. Ditch the layers and wear one performance short that provides premium built-in protection.
Compression gear is becoming much more popular among athletes of all levels, and you might be surprised to find out that you can reap serious benefits by wearing compression shorts during your workouts.
Here are four benefits of wearing compression performance shorts:
1. Groin Support – Need a little extra support? The extra support provides a convenient, comfortable way to protect your groin while you train or compete.
2. Muscle Recovery – It has been proven that wearing compression shorts helps reduce muscle soreness and fatigue during and after workouts.
3. Strain Prevention – Compression shorts also aid in strain prevention. If you are prone to sports-related injuries compression shorts will help reduce or aid in the recovery of muscle strains.
4. Comfort – Compression shorts allow you to move faster, sweat less, and perform better. Compression shorts spare your skin from chafing and don't ride up when you run, squat, sit-up, stretch, etc. during low or high-impact workouts.
We've got the best athlete-tested men's performance compression shorts for you! Whether you're participating in running, cycling, CrossFit, yoga, BJJ, or another form of martial arts we're sure to have your favorite performance short. The Diamond MMA Performance Short is available in two styles; brief and jock. The Diamond MMA Performance Short is designed with all types of athletes in mind. The performance short has been shown to be beneficial for anyone who participates in low or high-intensity workouts.
Make sure to check out the Diamond MMA Performance Short and get the ultimate protection.