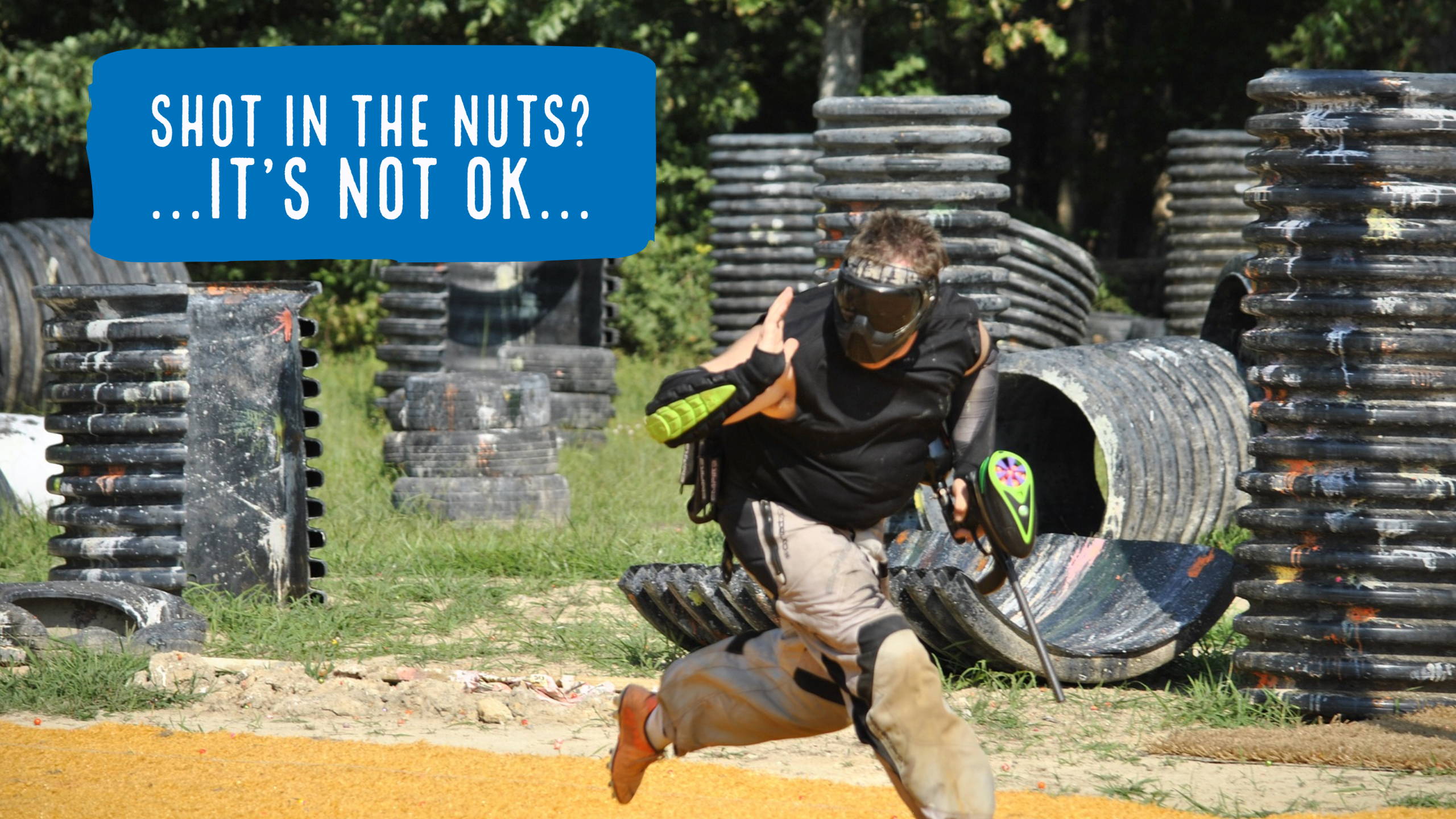 Don't let your opponent get the drop on you. Slay in your paintball game with the only high-performance athletic cup proven in the field. From elite paintball players to weekend warriors, Diamond MMA has provided superior protection and comfort to thousands of paintball players. Our patented design and custom geometry deflects and distributes force, while our proprietary blend of copolymer absorbs impact. Take direct hits with no recovery time! Pair our high-performance athletic cup with our patented four strap jock design acts like suspenders to create tension to keep your cup flush against your body while moving. This means zero shifting while you are wearing it!
Whether you are a season paintball player or just starting out it is important to make sure you have the correct protective gear to maximize your comfort and prevent injuries. Many people will argue that crotch shots in paintball are rare, but when they occur they can be very painful. Back in 2007, Washington Redskins LaRon Landry was injured during a team-building exercise gone wrong. Landry was shot in the nuts then causing him to miss out on some playing time.
What else could go wrong after being shot in the groin with a paintball gun? Ruptured testicles and nobody wants to deal with that! By not wearing an athletic cup, a hit to the groin could cause numbing of the penis, impotence, erectile dysfunction, or even infertility. Moreover, injury to the groin area is the risk of having more permanent damage.
By wearing an athletic cup and jock you are able to add protection to the most sensitive place on your body. It will also give you peace of mind while enjoying your paintball experience. For increased comfort, you should check out the Diamond MMA Athletic Cup, Jockstrap Collection and Brief Collection