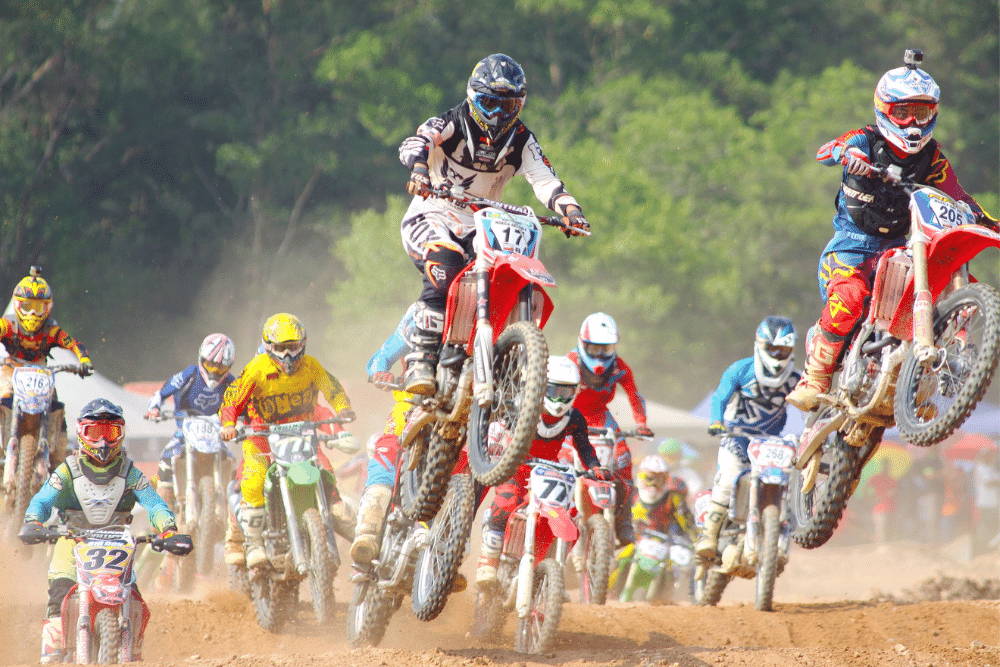 Dirt bike safety is a top priority for any rider. Whether you're new to dirt bikes or an experienced rider, you must always wear protective motocross gear. No matter how long you've been riding, you should always wear your motocross gear; a helmet, pads, and other safety gear like an athletic cup for groin protection. With the increase in jumps, turns, and crashes during each ride, protection for riders' groin areas is more important than ever.
Motocross safety is a growing problem in the sport. In order to stay safe, riders need to protect their lower body and groin area. The athletic cup is an important protective product for men who ride bikes. The Diamond MMA Athletic Cup will fit snugly under your body and keep you comfortable on rough terrain. It will also protect your privates from the potential damage of bike seats bashing into your groin area. The Diamond MMA Athletic Cup provides complete protection, comfort, and strength. The Diamond MMA Athletic Cup is the most advanced cup on the market. By combining advanced engineering with a custom-designed geometry that deflects and distributes force while a proprietary blend of copolymer absorbs impact, the Diamond MMA Athletic Cup is a true game-changer when it comes to the protection of your family jewels.
The Diamond MMA Jock and Cup Systems are the ultimate in groin protection for motocross riders. It delivers the most effective groin protection without sacrificing comfort. The patented quad strap design acts like suspenders to create tension to keep your cup flush against your body while moving. ZERO SHIFTING. GUARANTEED.
Groin injuries occur in at least 13% of motocross accidents. Why not take caution and protect your manhood by wearing the best groin protection around.
Make sure to check out the Diamond MMA Athletic Cup, Quad Strap Jock, Compression Jock Short System or the Performance Short Jock System.